November 16, 2021
Posted by:

Authors@Abanwill

Category:

Insights, Opinion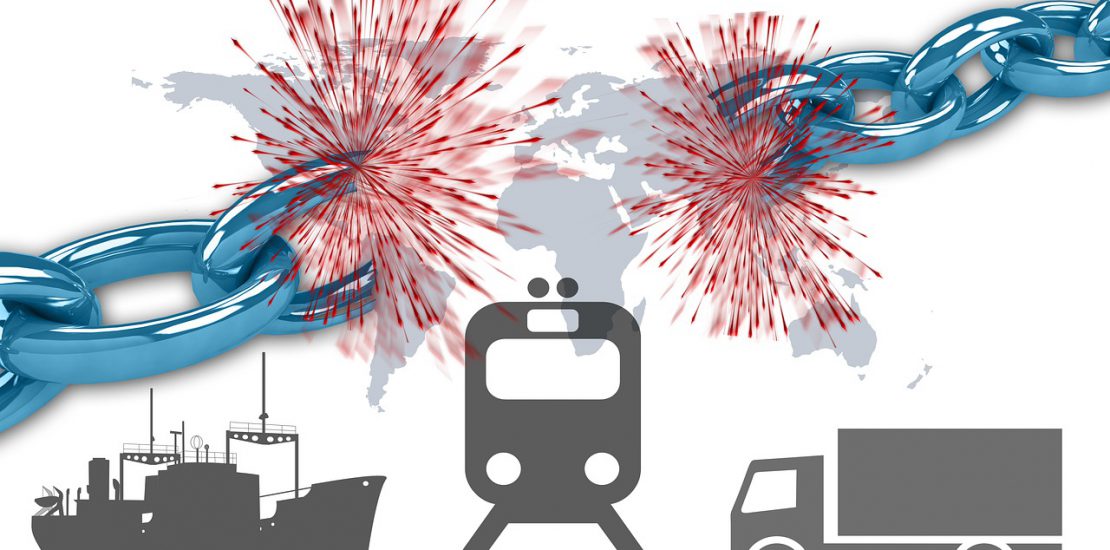 In our last note, we did leave you on realistic ground that the situation of shortage in the semi-conductor industry was not going away anywhere in a hurry. What we did not do, is explain to you, what 'shortage' really means.
Shortage is measured in 'lead time'. Lead time is the time taken by your supplier to deliver chips from the time when you ordered them. If you place an order on November 15 and receive the chips on December 15, you could say that the lead time is 30 days or 4 weeks.
According to research by Susquehanna Financial Group, average chip lead time was at 11.8 weeks in October 2019 compared to 21.9 weeks in October 2021. For the last 9 months, lead time has increased by roughly one week in every passing month, reaching up to 21.7 weeks in September. When they say that chip shortage is easing, they simply mean that lead times are still increasing, but at a slowing rate. (Remember econ lesson 101 – diminishing marginal rate etc.?) Lead time in September 2021 inched up by just a day to reach 21.9 weeks in October 2021.
Perhaps, now, when you read headlines about shortages easing, you wouldn't jump to any conclusions.
If you (like everyone else) track Tesla , you may have read that they were able to achieve their highest ever quarterly sales in the September-21 quarter. There are multiple reasons for it – they sourced different, less advanced chips from other vendors and rewrote software on the go. Tesla, basically, functions like a start-up even when it is a trillion-dollar company today. Also, in order to reduce its dependence on Asian chip makers, Tesla had been exploring making its own chips since 2016. Tesla's chips are made of Silicon Carbide (SiC) and not just out of Silicon. The company made full use of these chips to continue production. But let's settle that Tesla is an exception. Automakers globally, who had suspended or scaled down production at some facilities at the start of 2021 have not resumed yet, at least not fully. The experiences of different firms have been varied, to say the least. General Motors has come back to a normal production schedule after nine months only in November while Ford Motors sees no end in sight. For Ford, lead times are currently at six months, about 26 weeks. There is a good chance that, although not as bad or prolonged, General Motors might see some idle production again. Ford has anyway said that chip crunch could stretch well into 2023.
Larger and more resilient organizations have only recently started feeling the heat. Last month, Apple had announced the slashing of iPhone 13 production target by 10 million units for 2021. The latest news is that Apple has scaled down the production of iPads so as to allocate components for the production of iPhones. Apple CEO Tim Cook said that chip shortage is now affecting most of its products. If a company like Apple, which is known for its grip over the supply chain, has had to adjust production schedules due to chip shortages, smaller companies are clearly not out of the woods.
That also suggests that semiconductor foundries will continue to run at full capacities. The recently listed GlobalFoundries has said that it is sold out of semiconductor chip capacity through 2023. GlobalFoundries' main product is the type of 'less advanced' chips that are currently in global shortage.
Malaysia is a key player in the assembly, testing and packaging of less advanced chips, particularly used in automobiles and most other consumer electronics. Covid related shutdowns in Malaysia in the past is just one reason for chip shortage. However, today, we are staring at years of underinvestment in basic chip production although heavyweights like Samsung and TSMC have been investing in more powerful, high-end chips. Malaysian chip-packaging firm Unisem's customers include suppliers to global carmakers and electronic giants like Apple. Unisem is still operating at just 80% capacity in order to avoid the risk of mass infections. Mass infections would lead to complete shutdown of operations.
Revival of production in Malaysia, capital expenditure in several other countries to establish/expand chip production and Biden administration's $50 billion package for manufacturing may have been some reason for cheer. But global supply chain woes are hurting every product from breakfast spreads to aircrafts.
Semiconductor manufacturing is backed by a colossally complex supply chain. Taiwan Semiconductor Manufacturing Company (TSMC), makes a good case study to understand this. The global leader in semiconductor production with almost 60% market share, TSMC has chip making foundries in Taiwan. The machine required to make these chips are sourced from ASML, based out of the Netherlands. ASML, sources components from Germany, Japan and the US. ASML requires 40 shipping containers, 20 trucks and three Boeing 747s to ship these machines to TSMC or any other foundry. Further, TSMC sources packaging material from other Taiwanese companies that source inputs from the US and Japan. Once manufactured, these chips are sent to India, China, Indonesia, Vietnam, the US and other countries where Original Equipment Manufacturers (OEMs) or the end-users of chips are.
Supply chains continued to be hurt by port closures, unavailability of crew, shipping delays in addition to production shutdowns across countries. And for a product that is as complicated as semiconductors, the supply chain woes will only add to the already stretched lead times.
Governments and the private sector worldwide are scrambling to solve supply chain issues. Chipmakers are spending hundreds of billions of dollars for setting up new foundries to increase capacities. Stay tuned for our next post on what semiconductors majors like Nvidia, Intel and TSMC are up to and rest assured that the days of stock picking in this industry are not over yet.